INSTANT POT BOURBON STICKY TOFFEE PUDDING
Yield: 4 servings
Ingredients:
•           3/4 cup chopped Medjool dates
•           1/2 tsp. baking soda
•           6 Tbsp. hot water
•           2 Tbsp. bourbon
•           3 Tbsp. unsalted butter
•           2 Tbsp. milk
•           2/3 cup all-purpose flour
•           1 tsp. baking powder
•           1/2 tsp. cinnamon
•           1/4 tsp. salt
•           1 egg, beaten
•           1/4 cup caramel sauce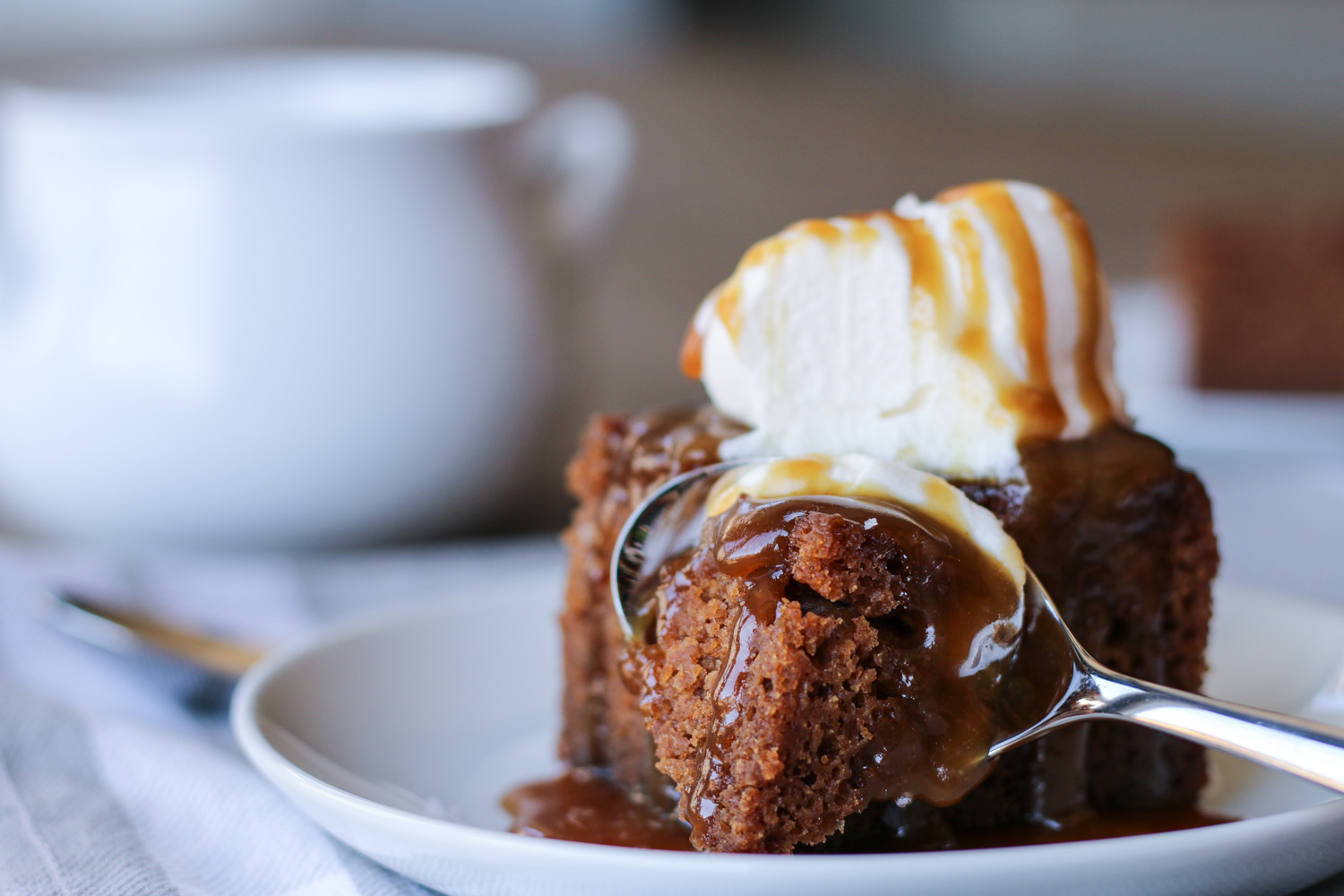 Directions:
In a small bowl, mix together dates, baking soda, hot water and bourbon until combined. Set aside.
In a microwave safe bowl, combine butter and milk. Microwave on low until butter is melted, about 3-4 minutes. Remove bowl from microwave and add in flour, baking powder, cinnamon and salt. Stir to combine. Stir in beaten egg and bourbon mixture and mix until combined.
Spray 4 ramekins with nonstick cooking spray and divide the batter evenly between the ramekins.
Spray 4 small pieces of foil with nonstick cooking spray and cover the ramekins.
Place the wire rack into the Instant Pot. Pour in 4 cups of hot water and place ramekins on wire racks. (Note: water will go up sides of ramekins.)
Close lid, turn vent to "Sealing", select the "Steam" setting and set time to 25 minutes.
Once cycle is complete, allow the pressure to release naturally for 10  minutes. After 10 minutes, use the quick release method to release the remaining pressure.
Carefully remove ramekins from the Instant Pot. Remove foil from ramekins and run a thin knife around the edge of the pudding and invert onto small plates.
Drizzle each pudding with 1 Tbsp. caramel sauce and serve.
admin