Colts Linebacker Killed In DUI Accident By Illegal Alien Wanted For Deportation
admin
July 18, 2018
0 COMMENTS
(UPDATED) The man who is accused of killing Indianapolis Colts linebacker Edwin Jackson in a DUI accident on Sunday is a Guatemalan national by birth wanted by federal immigration authorities for deportation for being in the United States illegally, according to a report.
Authorities initially said on Sunday that Alex Cabrera Gonsales, 37, drove his truck into an emergency shoulder on the highway and plowed into a "ride-share vehicle," killing Jackson and 54-year-old Jeffrey Monroe. Gonsales was booked at Marion County Jail, where records showed that he is wanted for deportation. The Washington Times reports:
Mr. Cabrera Gonsales didn't have a driver's license, tried to flee the scene of the accident and had a blood-alcohol level of at least .15 (nearly twice the legal limit), authorities said.
The booking document, which specifies that Mr. Cabrera Gonsales has a detainer request on him, does not say whether was in the U.S. illegally or as a legal permanent resident who can still be deported for a serious crime.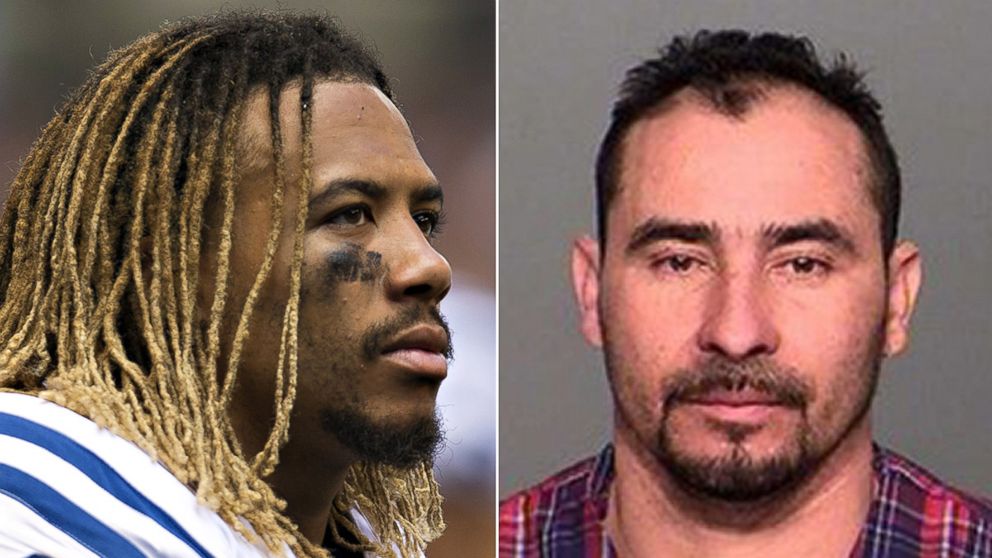 CBS 4 Indianapolis reported early Monday morning that Gonsales was using an alias and that his real name is Manuel Orrego-Savala, an illegal alien who has been deported multiple times from the U.S., once in 2007 and in 2009.
"It is believed [Orrego-Savala] was intoxicated and was driving without a license," Sgt. John Perrine of the Indiana State Police said. "He was transported to the Marion County Jail, the result of the test for intoxication is pending."
admin