He's Pro-Incest, Pedophilia, And Rape And Is Running For Congress From His Parents' House
admin
July 23, 2018
0 COMMENTS
A 37-year-old with some very sketchy views appears to be interested in running for Congress while living in his parents' home, but living at home while being nearly 40 isn't the most disturbing part of this man's interest in Congress, it's the background that comes with his character that has some people itching themselves like they just caught a bad case of the fleas.
His name is Nathan Larson and judging by the Washington Post article on him, he appears to be pro-incest, pedophilia, and supportive of marital r**e. He might not win, but the fact that someone with so many fringe views and societal "yucks" on top of a criminal record has interest in being part of the government is quite scary. Even worse is the fact that someone might actually vote for him.
According to the Washington Post, it was written that he "believes in instituting a patriarchal system, with women under the authority of men; he supports abolishing age restrictions for marriage and laws against marital r**e; he believes that white supremacy is a "system that works," that Hitler was a "good thing for Germany," and that incest should be legalized, at least in the context of marriage. And at one point in a conversation with The Post, he seemed to express admiration for the system run by the Taliban in Afghanistan, noting that the country's birthrate fell as a consequence of increased opportunities for women after the United States' more than decade-long intervention.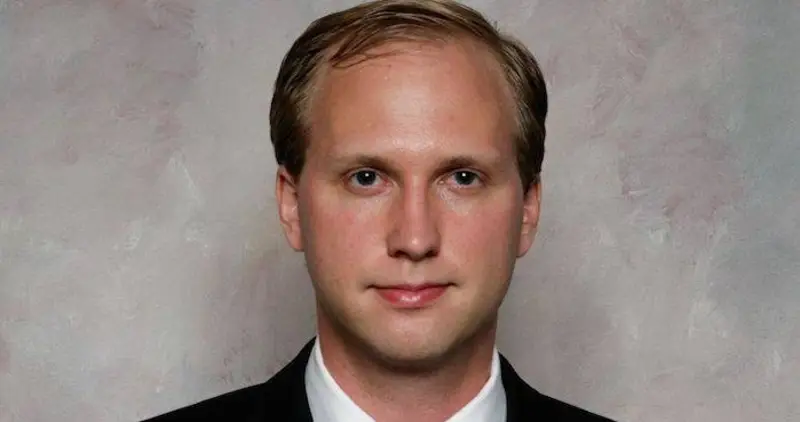 But Larson, 37, is hoping to take his views toward the mainstream by mounting a campaign for a congressional seat in Virginia, running as an independent libertarian for the state's 10th district, a swath of land across three counties in Northern Virginia outside the Washington suburbs. The seat is currently held by Republican Barbara Comstock, but has attracted strong Democratic interest; Hillary Clinton won the district by 10 percentage points in 2016."
Trending: Hillary Shows Up To OzyFest Looking Like Hell, Then Everyone Sees What She Has On
If there was ever a time to vote for anyone else possible, then it might be now. For someone to support any of those views can not possibly mean anything good would come out of that Congressional district. While he might think these are good views, they might not be well accepted by the majority of society. Perhaps he has a few supporters, but it won't be enough to win any election unless the voters simply don't show up.
Although, it doesn't look like he has much support.
"Bill Redpath, a Libertarian party official, told The Post that Larson was expelled from the Libertarian Party of Virginia last year.
Larson's campaign, which is his latest run after failed campaigns for Virginia's governorship and state legislature, has drawn attention for Larson's unabashedly extreme views. The HuffPost reported this week that Larson had created two websites that catered to the furthest fringes of the Internet: suiped.org and incelocalpse.today, information that Larson confirmed in an interview with The Post.
Both websites have since been removed by their domain hosts. Suiped or Suicidal Pedophiles, was a site and self-described organization created to lobby for pedophiles and other convicted or potential s*x offenders to be able to k**l themselves at clinics legally, according to cached images.
According to a cached image, Incelocalypse was created to "serve as both headquarters and casual hangout for the hardest core of the hardcore incels," the small but vocal community of "involuntary celibates" online who rage against feminism and a system of female empowerment that has deprived them of sexual gratification, an Internet subculture that has begun to draw some attention by mainstream media outlets.
Larson said he considers himself to be part of the "incel movement" and said his views took a turn for the more extreme after an acrimonious divorce.
In 2015, his former wife was granted a restraining order against him after Larson returned to Virginia, where he grew up, from Colorado. And though his ex-wife later committed s*****e, a custody battle unfolded for a child of his that she gave birth to after they split up, according to local media accounts. The El Paso County Attorney at the time, Robert Kern, argued successfully that Larson would not be a fit parent, according to the Colorado Springs Independent.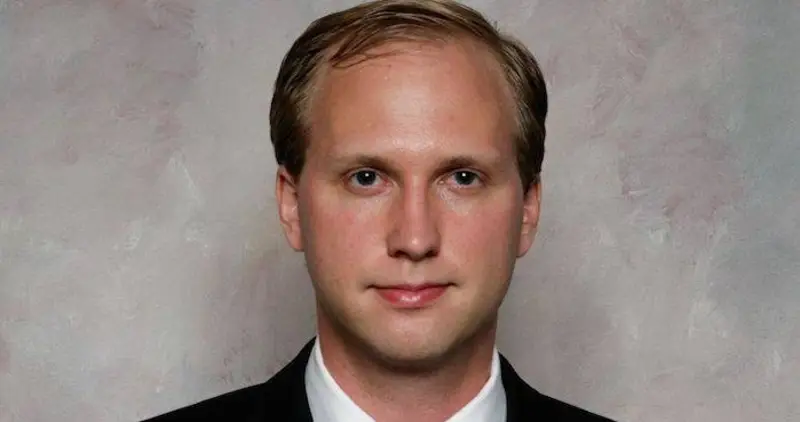 Larson said he has only met his daughter once, during a supervised visit with a social worker.
Larson also has a criminal record. In 2009, he pleaded guilty to threatening to k**l the U.S. president, for which he served 16 months in federal prison and three years of supervision upon his release. In a previous interview with The Post, he called a letter he sent to the Secret Service in 2008 warning of imminent plans to assassinate either President George W. Bush or President Barack Obama, an act of civil disobedience meant to call attention to the tyranny of the U.S. government.
He also has a couple of misdemeanor convictions: One for the "use of computer for harassment," which Larson says was related to a lewd email he sent a woman while he was in college, and two others that pertain to marijuana possession."
Huff Post's article on him talked about his involvement with pedophilia, stating "Nathan Larson, a 37-year-old accountant from Charlottesville, Virginia, is running for Congress as an independent candidate in his native state. He is also a pedophile, as he admitted to HuffPost on Thursday, who has bragged in website posts about raping his late ex-wife.
On the phone, he was open about his pedophilia and seemingly unfazed about his long odds of attaining government office.
"A lot of people are tired of political correctness and being constrained by it," he said. "People prefer when there's an outsider who doesn't have anything to lose and is willing to say what's on a lot of people's minds."
When asked whether he's a pedophile or just writes about pedophilia, he said, "It's a mix of both. When people go over the top there's a grain of truth to what they say."
Asked whether there was a "grain of truth" in his essay about father-daughter incest and another about raping his ex-wife repeatedly, he said yes, offering that plenty of women have r**e fantasies."
Much of this was also later confirmed by fact checkers at Snopes.
Sounds like Larson has a lot going on and maybe getting everything else situated before joining the government would be a better idea. It's hard to imagine that he would get many votes. The views are just too fringe for politics.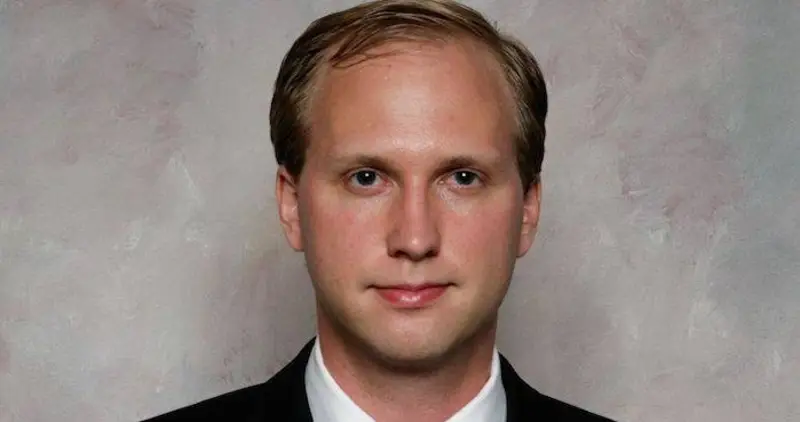 Or maybe he would have success running as a Democrat and fit right in.
Note From the Editor: The views and opinions expressed in this article are those of the authors and do not necessarily reflect the position of this website or of the owners/administrators of where this article is shared online. Claims made in this piece are based on the author's own opinion and not stated as evidence or fact.
admin